Where do the motivating ideas behind Artificial Intelligence come from and what do they imply? What claims to universality or particularity are made by AI systems? How do the movements of ideas, data, and materials shape the present and likely futures of AI development? Join us for a conversation with social scientist and AI scholar Kate Crawford about the intellectual history and geopolitical contexts of contemporary AI research and practice.
Kate Crawford
Microsoft Research NYC
with 
Geoffrey Bowker
Donald Bren Professor of Information and Computer Sciences
Paul Dourish
Chancellor's Professor and Director,
Steckler Center for Responsible, Ethical, and Accessible Technology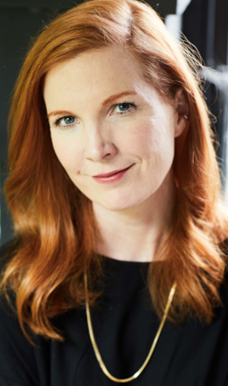 Kate Crawford is an international leader in research on the sociocultural dimensions of digital technologies. She is a Research Professor of Communication and STS at USC Annenberg, a Senior Principal Researcher at Microsoft Research NYC, and currently holds the inaugural Visiting Chair for AI and Justice at the École Normale Supérieure in Paris.
Her academic research has been published in journals such as Nature, New Media & Society, Science, Technology & Human Values and Information, Communication & Society. Kate has also written for The New York Times, The Atlantic, and Harpers' Magazine, among others. Her project Anatomy of an AI System with Vladan Joler – which maps the full lifecycle of the Amazon Echo – won the Beazley Design of the Year Award in 2019, and is in the permanent collection of the Museum of Modern Art in New York. Her collaboration with the artist Trevor Paglen, Excavating AI, won the Ayrton Prize from the British Society for the History of Science. Her most recent book, Atlas of AI: Power, Politics, and the Planetary Costs of Artificial Intelligence, is published this April by Yale University Press.